To Help You, We Need To Know And Understand, You!
When you visit our Subiaco offices, you'll be greeted with a warm welcome and authentic conversations about you, your family and your financial goals.

Getting To Know You
The first meeting is a chance to get to know each other. We'll listen to what's important to you and what you want to achieve. We'll explain how we may be able to help, or if we can't, we'll tell you that too.
You Decide On What Happens Next
Having listened to you and what your needs are, we'll develop our terms of engagement. This sets out the areas we can help with, and what it will cost. This leaves you in control of deciding if you wish to proceed further.

Develop And Present Your Strategy To You
We'll devise the strategy best suited to achieving your goals. We'll put this to you in writing, in clear and concise way and meet to explain it to you.

Implement Your Strategy
Once you agree, we'll go about putting your strategy in place. We'll take care of all the running around and paperwork.

Carry Out Regular Reviews With You
Things happen! Life changes. We'll meet with you regularly to ensure you're on track to achieve your goals, or help you alter them if circumstances change. We'll review your investments and we'll tell you when changes are needed.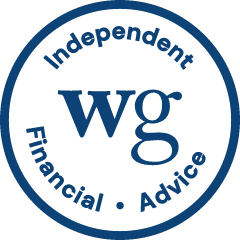 We don't subscribe to a set and forget philosophy. Our independent financial advice combined with our hands on approach allows us to refine your financial plan to ensure it accommodates any changes in your life.
"Creating long term relationships is at the heart of our business."
Bill Jarrott FCPA FPS, AFP, Dip Accting